All in a Day's Work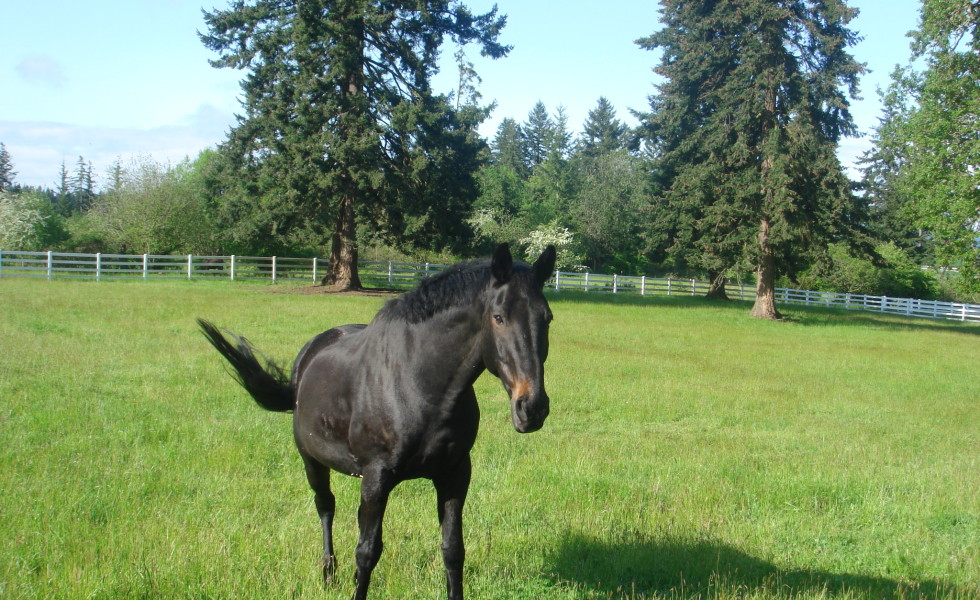 A horse owner, who is out of town on business, calls because she just got a text that her horse is colicing. She can't get home in time to attend to this.  The vet is hours away.  After an emergency Pranic Healing session on the horse's digestive system, the next text she gets (later that morning) is that the horse is passing manure again.
A woman calls, having just been stung by a hornet. She's frantic because she is not only allergic to the hornet, but the epinephrine that the ER uses for allergic reactions. 20 minutes later, with just one Pranic Healing session, her breathing is relaxed and swelling under control.
Client's dog was attacked at the dog park, and the dog (and the owner) are traumatized. While under the care of their vet for physical healing, Pranic Healing starts working on the emotional level, and dog returns to his normal self. The client stops having nightmares. Then, when the dog develops an antibiotic resistant infection on the wound (and vet is short on options), Pranic Healing helps strengthen the immune system and the dog makes a full recovery, much to the owner's relief.
Cyclist client crashes at 30+mph on pavement and can barely move. Intense Pranic Healing sessions that very evening (and daily afterwards) facilitate so much healing that the client can sleep that night without any drugs or painkillers, and has a full recovery (with only one outside chiropractic treatment) within 15 days.
Another client having dental surgery arranges for Pranic Healing before, during and after her procedure. Dentist remarks that her implant was the smoothest and easiest process he's ever done. Her recovery and initial healing from the extraction are complete within a few days.
Client undergoing fertility treatment is ordered to two weeks bed rest after in-vitro fertilization. She cannot leave to see any medical professionals, not even her acupuncturist. She continues to receive her regular Pranic Healing sessions to support her during this time, and nine months later, she delivers a beautiful baby girl.
Considering the number and types of cases I work on, you would think that my office is all hustle and bustle and chaos. The reality is actually quite the opposite. The atmosphere is calm, quiet and relaxed. Most of the sessions outlined here were actually distant (remote) healing, so there's nobody coming and going. Just phone calls.
I can get to work immediately on an emergency case because the client doesn't have to drive themselves, or transport their horse, or have me travel to their location to do a session on their dog. Clients who have mobility issues can receive Pranic Healing while in the comfort of their own home. Often people schedule Pranic Healing simultaneous with other medical procedures to optimize outcomes. Many of my clients are out of state.
Often people who are used to the traditional paradigm of health care may not realize that distance healing is an option. Whether you are in the Portland area, or beyond, Pranic Healing can help accelerate healing – on the physical level, on the emotional level – for you and your animal friends.